50 Years of Betty Bossi
VIP Anniversary Celebration / Exhibit
Client: Betty Bossi Verlag AG
Job: Concept, planning and staging of event and exhibit
Livingmedia organized the celebration, at Zurich's Schiffbau Theater, of Betty Bossi's first half-century. The event was christened Betty Bossi ist Schweizer Kult(ur) (Betty Bossi means Swiss cult(ure)).
Proceedings kicked of with the guests being led through the anniversary exhibit, staged in the Schiffbau's lobby, bringing the story of Betty Bossi's amazing success to life.
The gala dinner that followed was a well-balanced mix of art, culinary delights, music, comedy and laudatory speeches that thoroughly riveted the audience, among which quite a few celebrities could be spotted.

Video coverage from Glanz und Gloria celebrity program, SRF SSR TV

A success story brought to life: The 50 years of Betty Bossy exhibit

Betty Bossi's recipe for success, naturally, includes a convenience line

Tastes just as good as 50 years ago: Sampling performance in historic costumes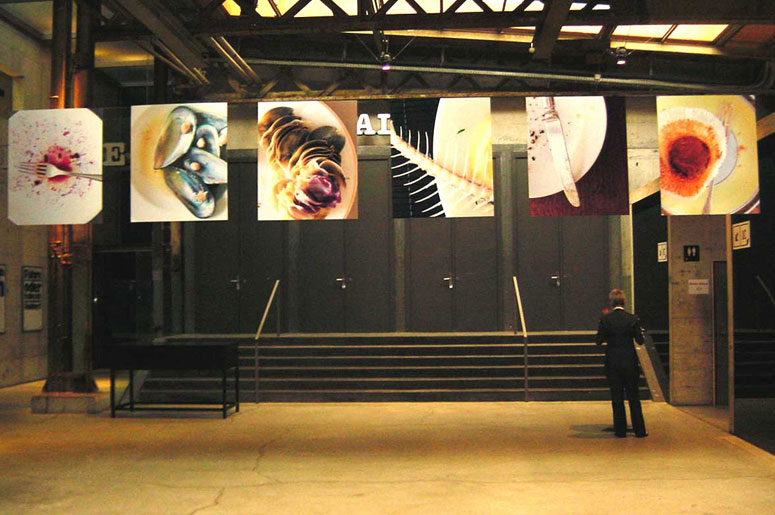 Culinary art: Martina Meier's large-scale photos proved quite decorative – and appetizing

Dinner is (almost) served: The gala dinner room awaiting its guests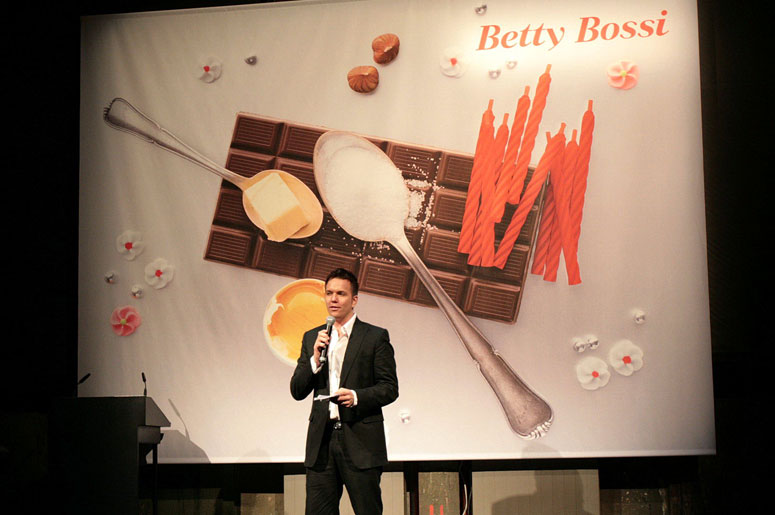 The hungry host: Swiss TV SRF presenter Sven Epiney talked while the audience was dining

Quite a mouthful: Comedian Birgit Steinegger during her laudatory speech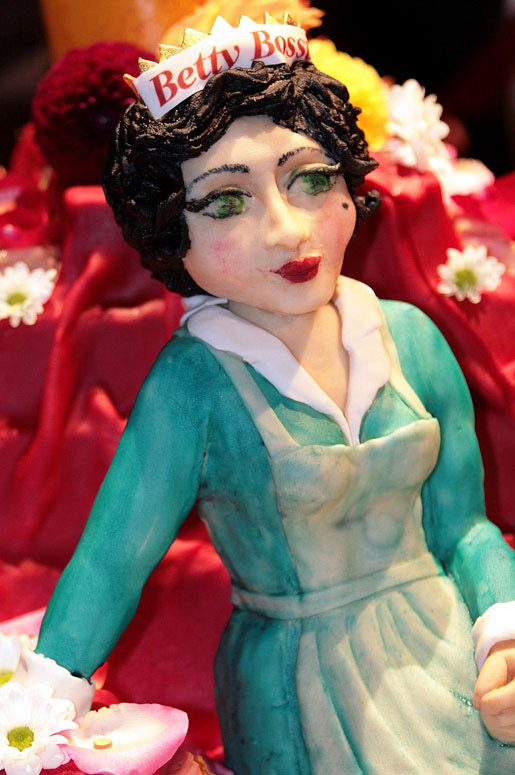 Had her cake and was probably eaten too: «Betty Bossi» sitting on a large slice of birthday confection