Live Communication for BSI
Exhibition Booth Design / Promotion / Guerilla Store / Events
Client: BSI AG
Job: Concept, planning and staging of various projects
Since 2009, Livingmedia has supported software manufacturer BSI on many live communication projects.
We organized, for instance, BSI's branch opening reception in Zurich. For this purpose, we scenographically enhanced the building's office spaces, giving BSI the opportunity to present themselves and their values to the guests. Of course, we were also in charge of regaling the guests with delicious food and attractive entertainment.
For the annual Swiss CRM Forum and Swiss Contact Day conventions in Zurich and Bern, respectively, we designed and realized the BSI Lounge. It was there that BSI, in personal talks, presented themselves and their products to the visitors and handed out appropriate complimentary gifts – the production of which the company also entrusted to us.
BSI also contacted us to find new ways of recruiting talent. And so we inserted a "guerilla pop-up store" into their Zurich headquarters – while still under construction. Using cleverly devised promotional measures, we "lured" potential new employees to the store and whetted their appetite for their prospective future employer BSI.
Last (but not least) Grünbaum Koblasa Livingmedia designed exhibition booths for BSI, to be deployed for example at NEOCOM in Düsseldorf or at CCW in Berlin.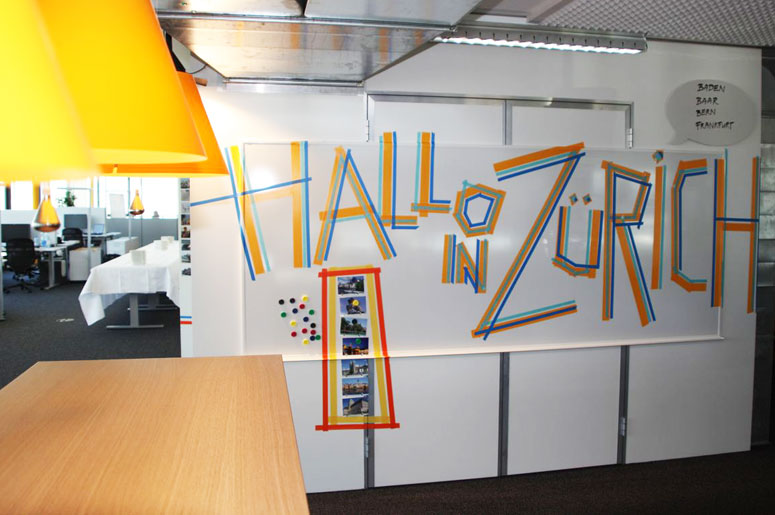 A clear message: Welcome to our new BSI branch!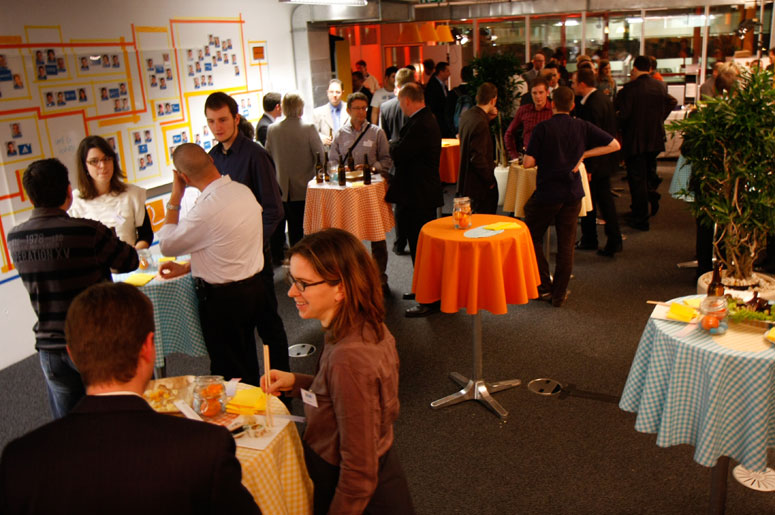 Everything to make the atmosphere great: BSI Zurich branch opening party

No party without entertainment: Duo Edeldicht turned up the heat at BSI

Built to stay: The BSI Lounge at CRM Forum, Hallenstadion, Zurich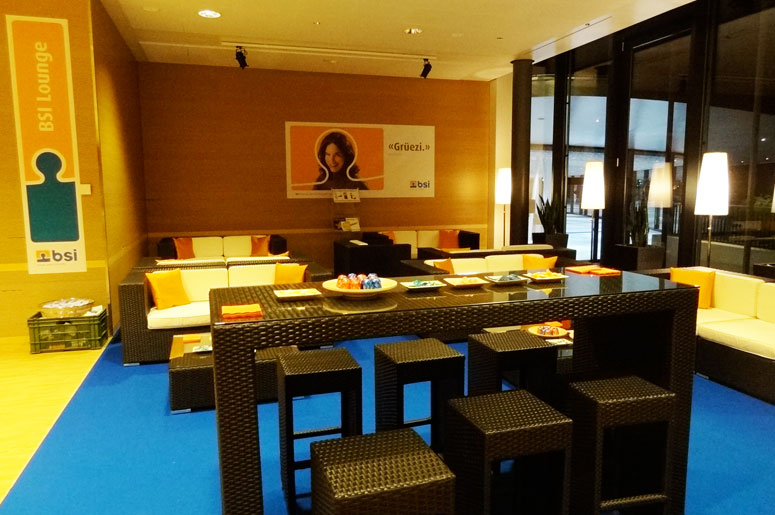 Long talks guaranteed: The Lounge at Swiss Contact Day in Bern

Ready for a long open house event: BSI's CEO Chris Rusche manned the bar

Perfectly reflects the company's CI: BSI exhibition booth design for CCW Berlin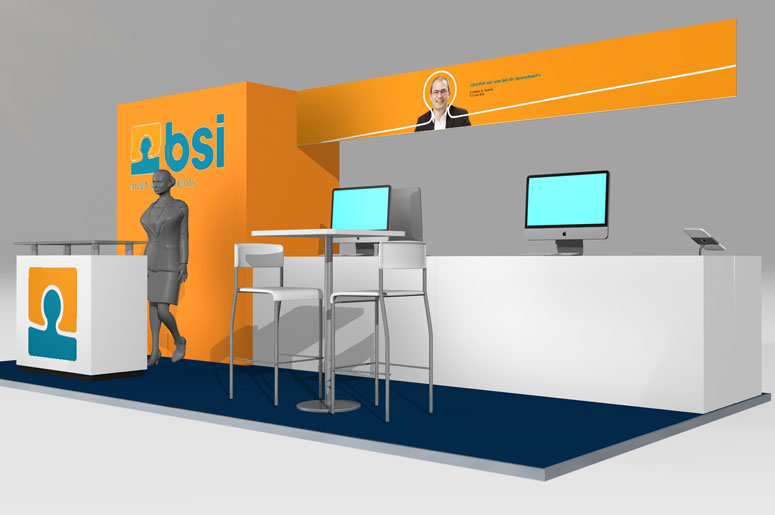 Open to all visitors: BSI exhibition booth design for NEOCOM Düsseldorf