Happiness is a bar of chocolate
Exhibit / Scenography
Client: Chocolats Halba
Job: Concept, planning, design and staging of exhibit
Eating chocolate makes people happy. And so does cultivating and processing it, as this exhibit, conceived by Livingmedia, on the first fair trade and organic chocolate from Honduras produced by Chocolats Halba demonstrates.
The exhibit, designed in the form of a self-guiding trail across the Tropenhaus (tropical greenhouse) in Wolhusen (canton of Lucerne), comprises three levels:
- On the first level, divided into eight stations, visitors can follow the path of sustainable chocolate production, from the origin of the cocoa beans all the way to the finished chocolate bars. At each station, one of the people involved explains his or her contribution to the project and tells the visitors why this makes him or her so happy.
- The second level consists of seven interactive "happiness installations" aimed at all senses. This is where visitors can "get lucky/happy", ask themselves what it means to be happy, give happiness or experience their very own moments of hapiness.
- The experience is rounded off on the third level – with a theatrical feature, delicious chocolate products and chocolatey dishes in the Restaurant.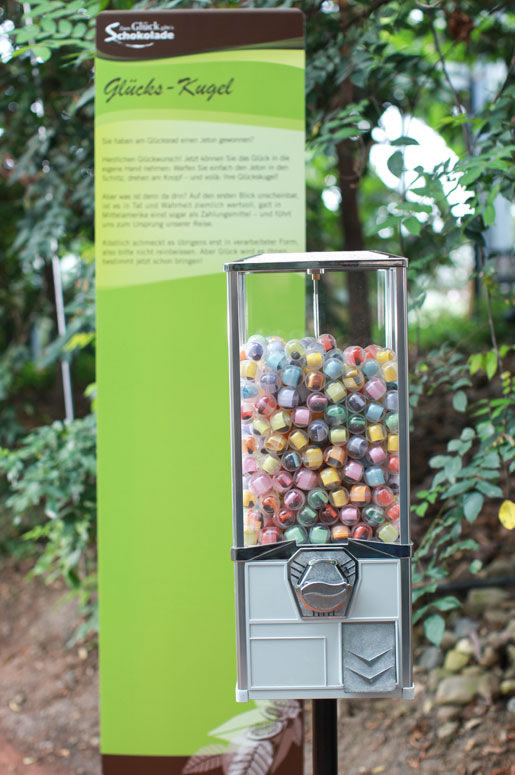 One of the stations: Here you can win happiness quotations and cocoa beans

This station tells of cocoa cultivation and agroforestry systems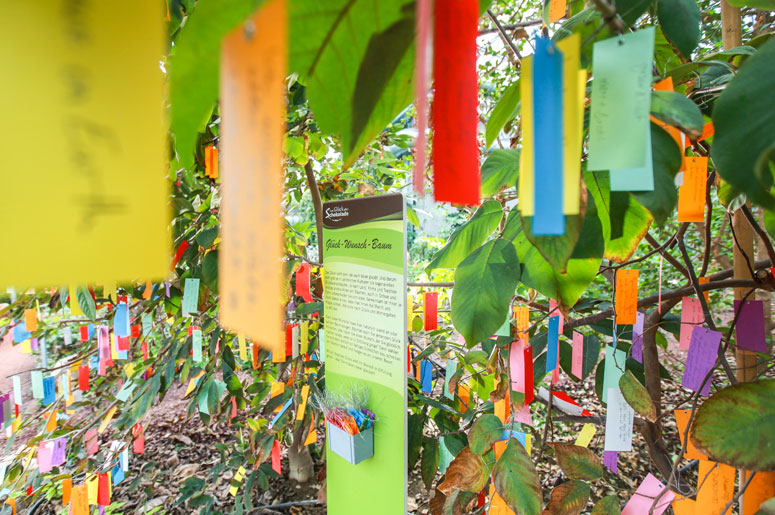 The happy wish tree's purpose is to allow visitors to attach things to it – what could they be?

At the Development station, François Stahl and his ingredients carousel await visitors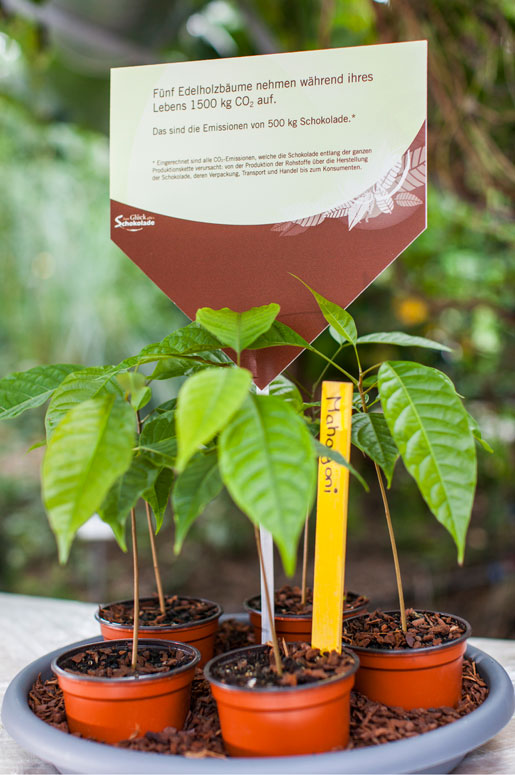 Mahogany trees help the rain forest in Honduras compensate for CO2 emissions

This way to the production facility and the happy fragrances installation!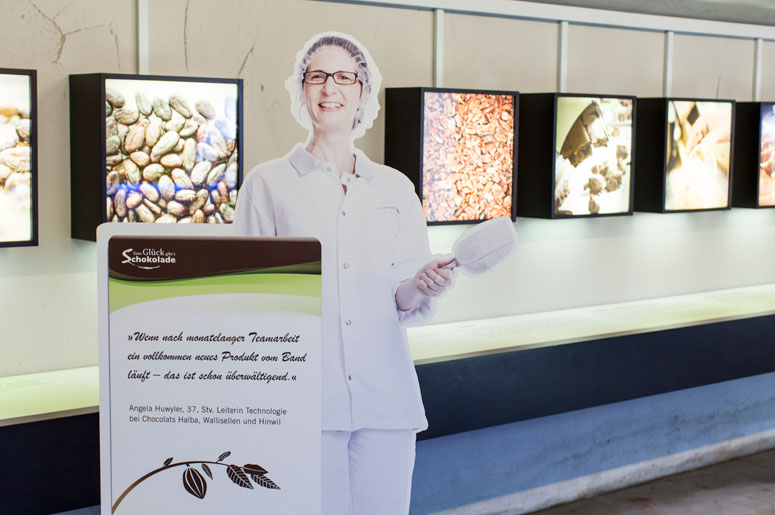 At the Production station, Angela Huwyler welcomes visitors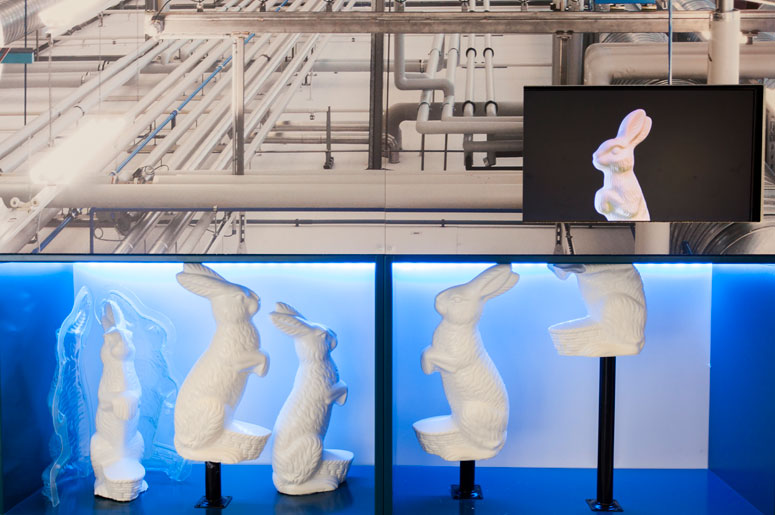 In one of the video clips, (chocolate) bunnies do their dance

This window affords a multimedial insight into chocolate manufacturing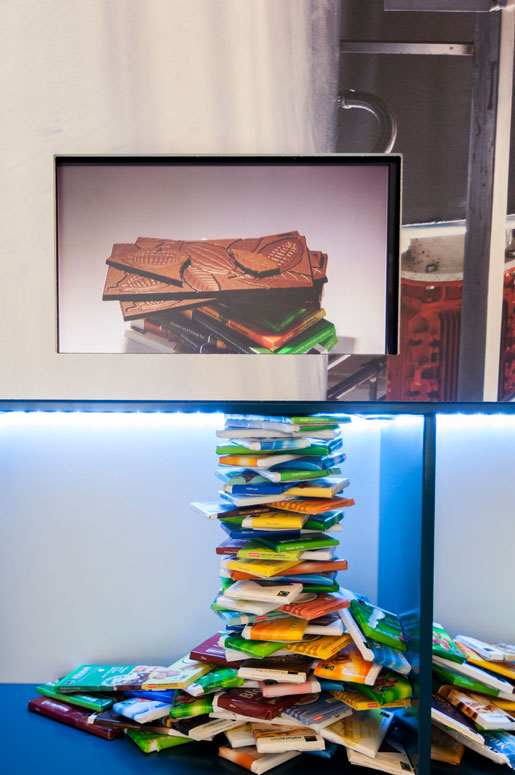 In another video clip, chocolate from sustainable production grows (almost) sky-high