Coop Naturaplan 25th Anniversary
Staff Event / Exhibition / Scenography
Client: Coop
Job: Concept, planning, staging of the anniversary event
When Coop invited its employees to its Coop Naturaplan 25th anniversary celebration, it chose an ideal location: the Siegenthaler family organic farm in Münsingen.
The varied event offered its 1136 guests fabulous entertainment as well as, naturally, a great deal of valuable information about Coop's Naturaplan organic label.
After enjoying a welcome drink, the cheerful crowd was ready to be served exciting facts about Naturaplan's products, organic farming, biodiversity and animal welfare. In order to be more easily absorbed, the information was livened up with a variety of games.
And then the Naturaplan big top welcomed its guests with a tailor-made show featuring performances by international artists as well as four segments prepared by Coop's own employees. Another attraction was Coop CEO Joos Sutter's account of the Naturaplan success story: "How an organic pioneer became Switzerland'd leading organic label." Because so much infotainment made everyone hungry, the event's plethora of productions on stage was accompanied by a sumptuous organic three-course menu on the tables.
The (organic) cherry on top of all proceedings: Presenter Christa Rigozzi hosting the Naturaplan anniversary show with her customary great panache and a big smile.

1 click, and it's showtime for the anniversary – on video!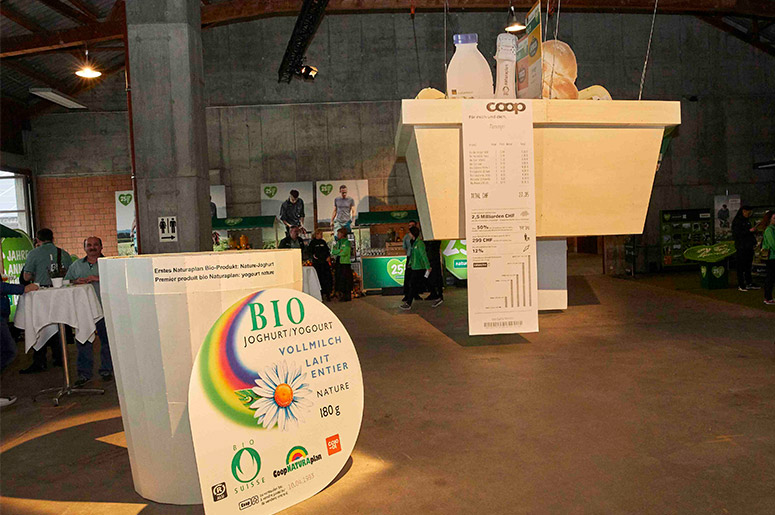 Plain to see for everyone: At Naturaplan, it all started with yogurt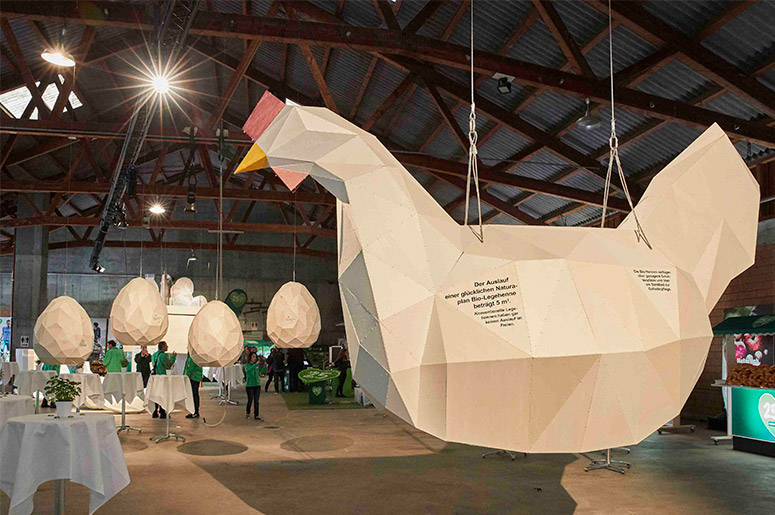 What came first, the chicken or the egg? For Naturaplan, clearly the chicken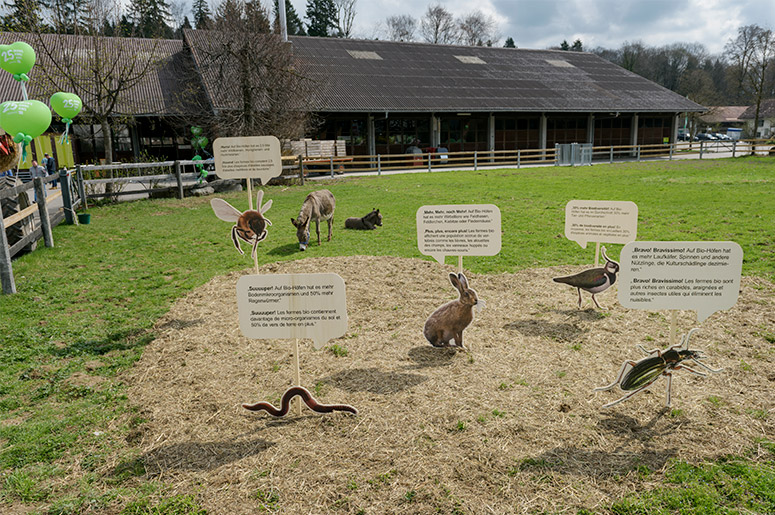 Big show for little animals: At the organic farm they showed just how important they are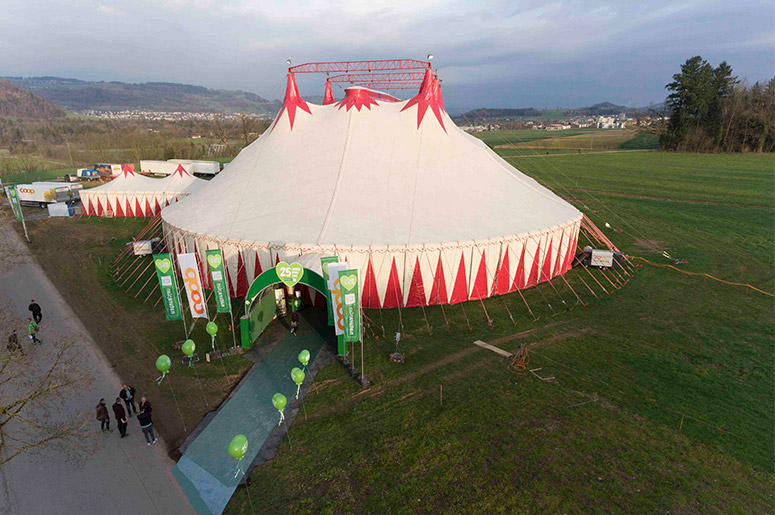 The show's big top: spacious enough to accommodate all guests … organically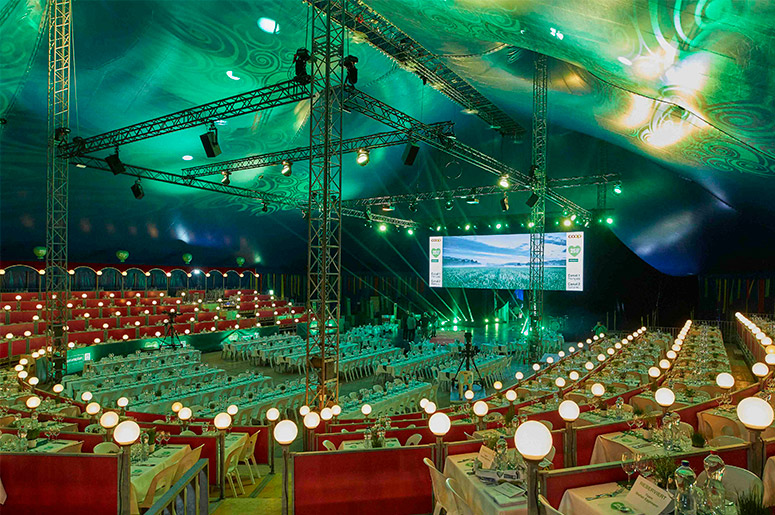 Everything's ready for the Naturaplan show and the organic three-course menu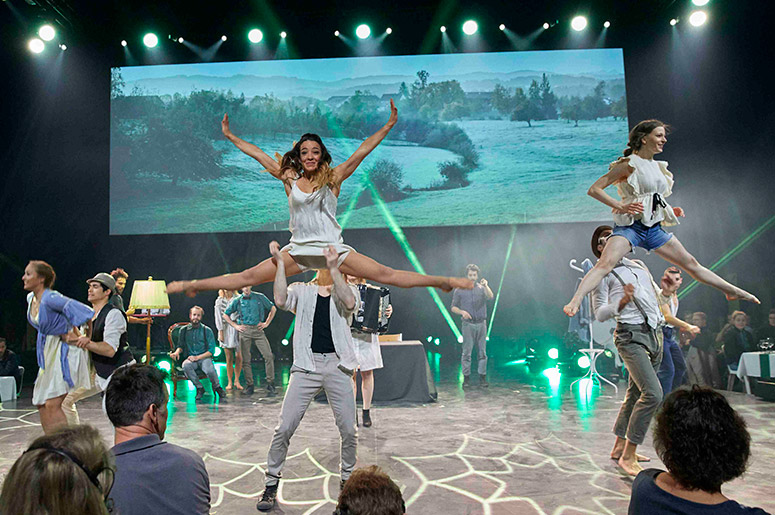 Here is where both international artists and Coop's own talent put on quite a show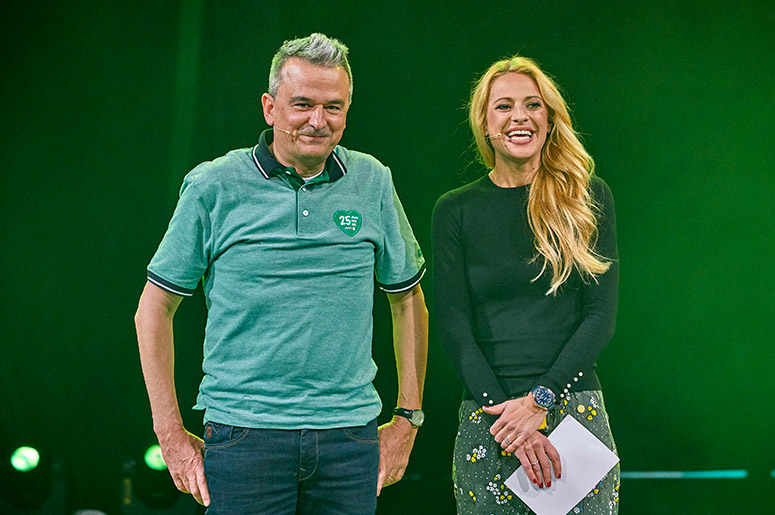 Joos Sutter and show host Christa Rigozzi announcing yet another success story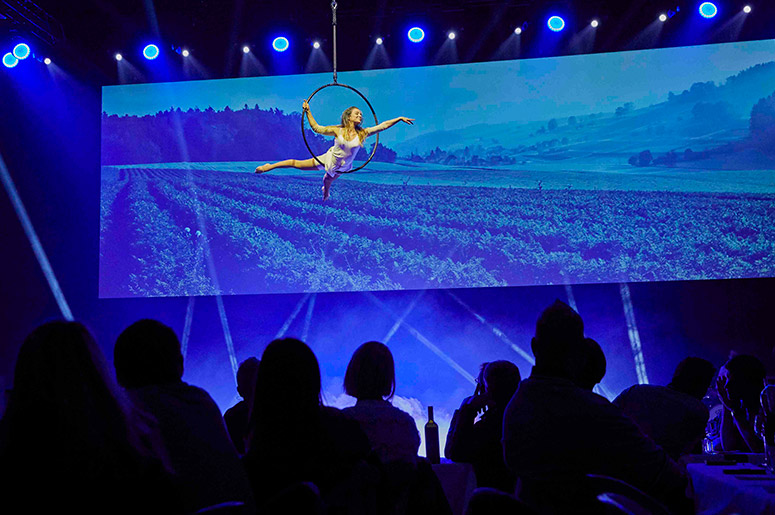 High hoops: The show's audience were served many thrills along with their menu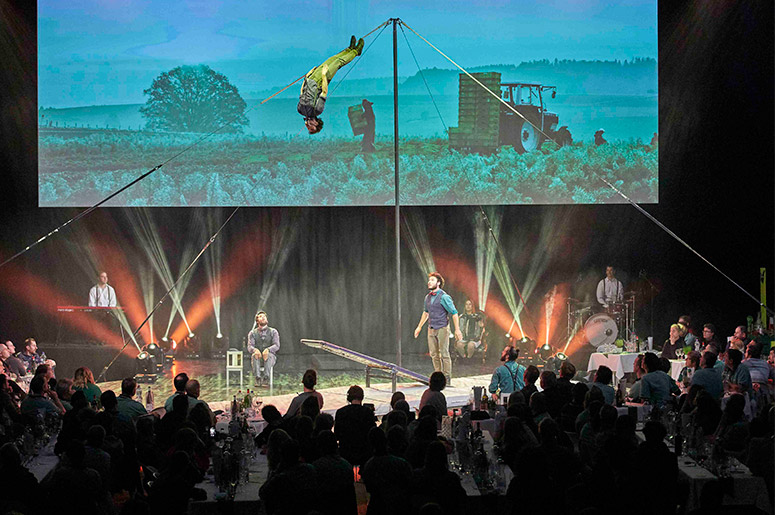 Coop's Naturaplan anniversary show: a springboard for the next 25 years