Coop VIVA World Class Meeting
Motivation Event / Scenography
Client: Coop
Job: Concept, planning and staging
Just before the start of the Swiss Federal Gymnastics Festival, Coop invited 1,600 employees from all over Switzerland to its sustainable information and motivation event called VIVA Weltklasse-Meeting (VIVA World Class Meeting) in Frauenfeld. Livingmedia organized everything ...
... and divided the Meeting up into three separate events. It began with the opening reception, worthy of the Olympic Games, at the large gymnasium. Next, the guests walked over to the meadows, where an interactive VIVA trail featuring a quiz, various installations and a photo activity/game awaited them. The event was concluded by a high-spirited luncheon at the stadium – a true highlight, not least because of the "We Will Rock You" performance at the closing presentation ceremony.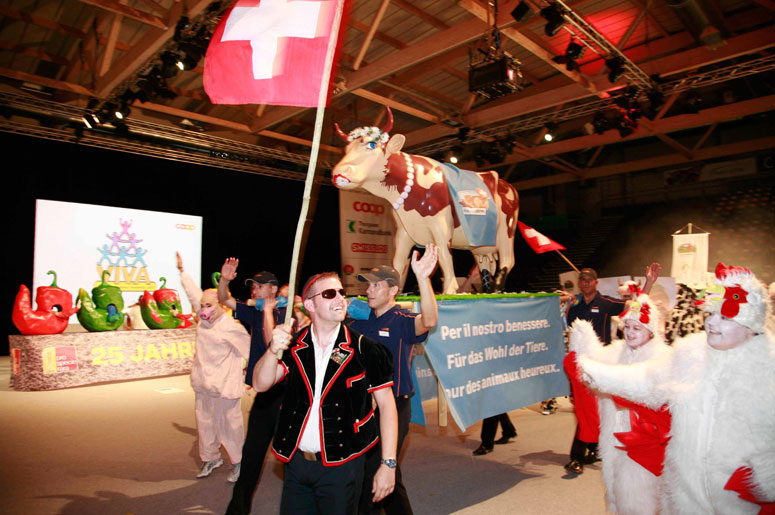 Entrance of the gladiators, err, the VIVA competence brands

Took turns at the lectern: "Mister Coop" Hansueli Loosli and presenter Monika Schärer

Last VIVA quiz question: Which way to the exit?

Fruity refreshment for tired VIVA quiz solvers at the Bio Suisse trailer

What to write? World Class participants looking for clues during the photo activity/game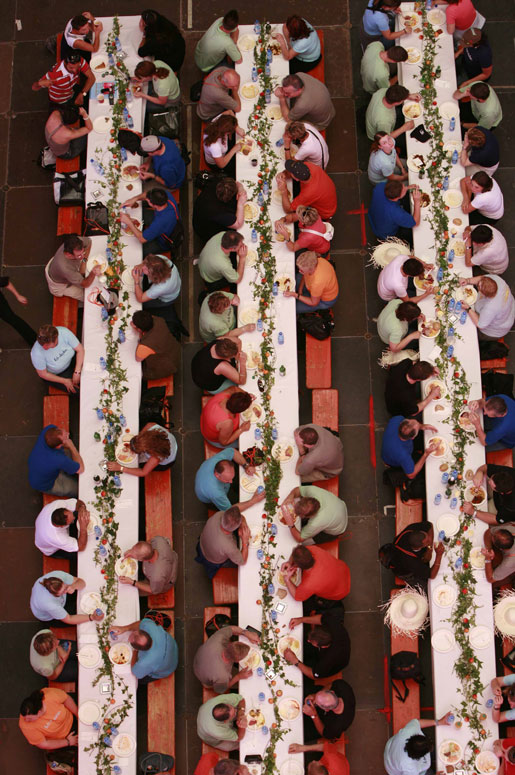 Well-deserved meal: Luncheon at the Swiss Federal Gymnastics Festival tower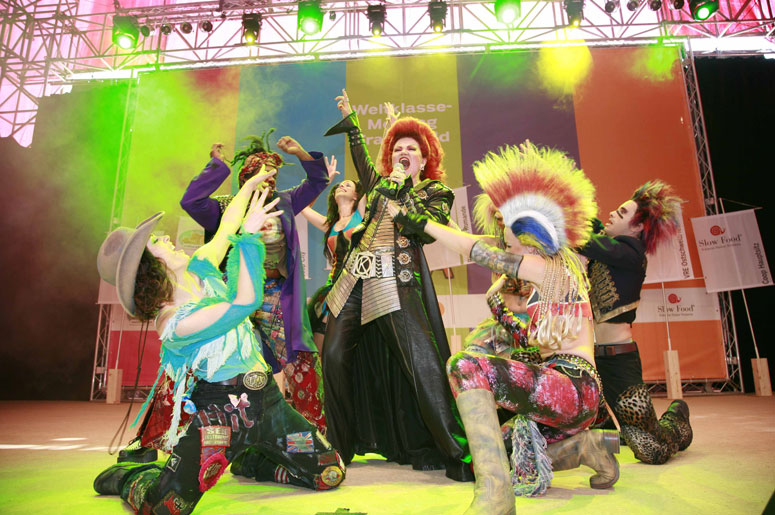 And at the end everyone agreed: "VIVA Will Rock You!"