Fantoche Animation Film Festival
Opening Reception / Awards Ceremony / Set Design
Client: Fantoche International Animation Film Festival, Baden, Switzerland
Job: Concept, planning and staging of shows/events
Fantoche is one of the world's leading animation film festivals. Every year since 2009, Livingmedia has been in charge of organizing both the opening reception and the awards ceremony, each attended by some 400 guests. The challenge each time is not only to convey the festival's content, but also to surprise and entertain the audience with a first-rate show, of course allowing animation film to play a leading part.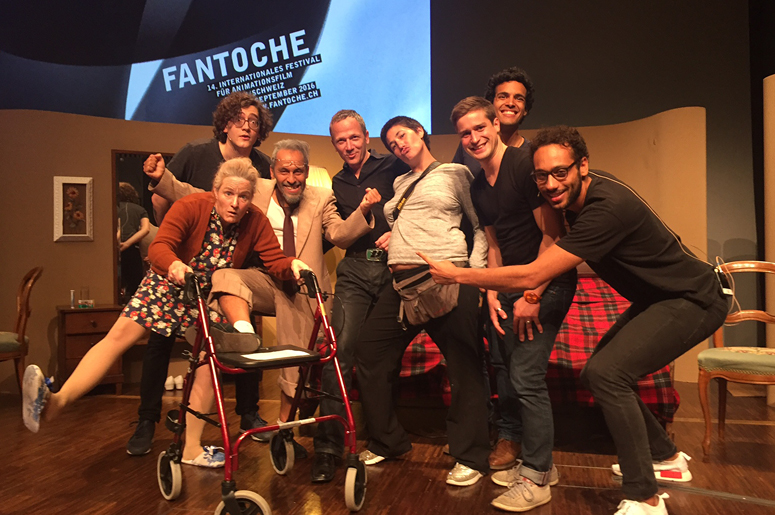 Bye-bye Fantoche 2016 – the entire crew goes into retirement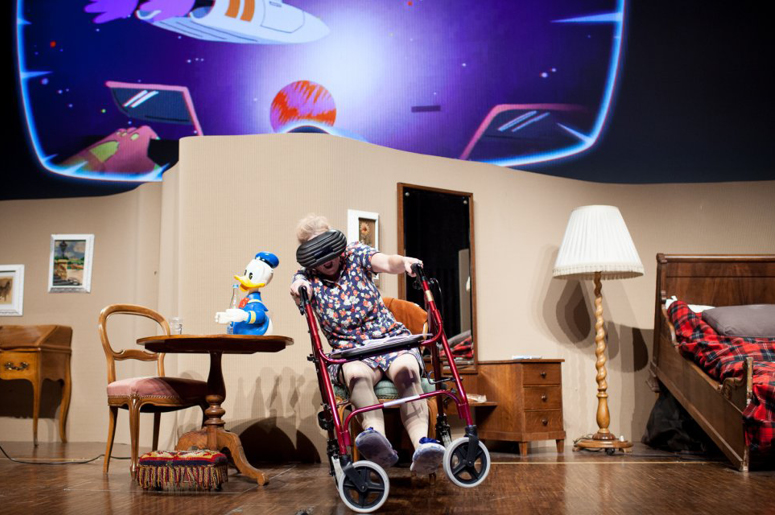 Virtual reality meets nursing home at Fantoche 2016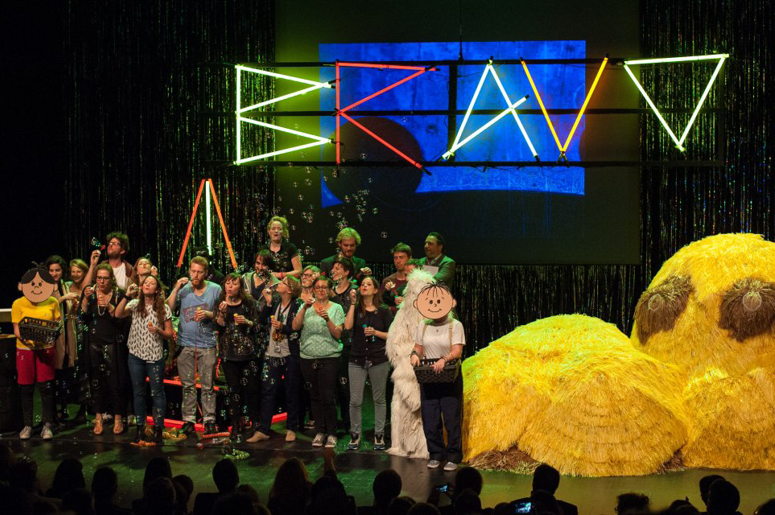 A big BRAVO to the Fantoche 2015 winners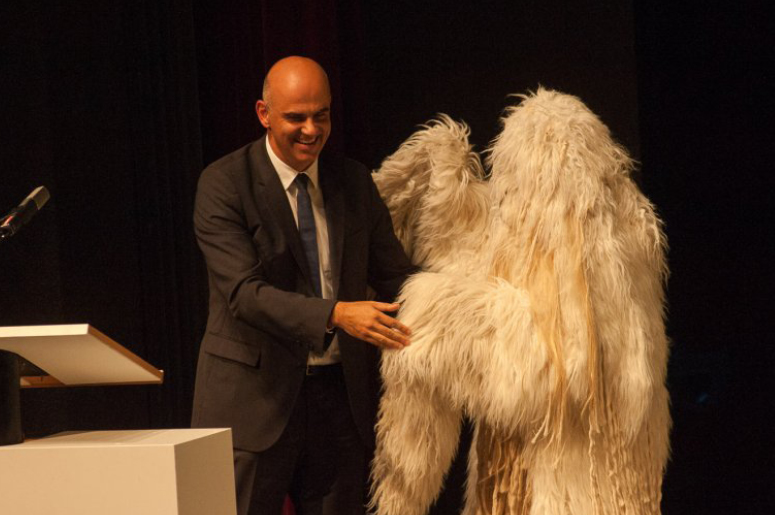 Federal Councillor Alain Berset, opening Fantoche 2015, is about to receive a hug from the Fantochli mascot

Konban wa! Festival director Annette Schindler and Geisha Fabienne Hadorn open Fantoche 2014 – Japanese Style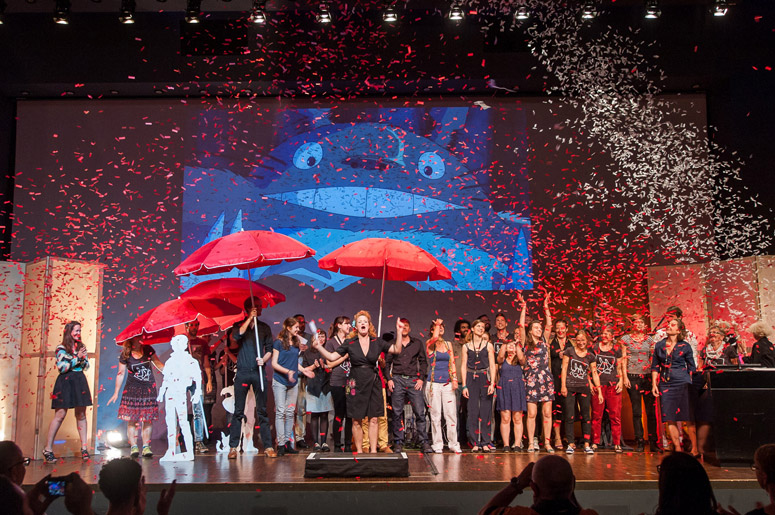 Sayonara! Fantoche 2014 closing ceremony in the cherry blossom rain – and Miyazaki's Totoro is happy, too

Fabienne Hadorn, Gustavo Nanez and Nils Hedinger take off at the Tour de Fantoche 2013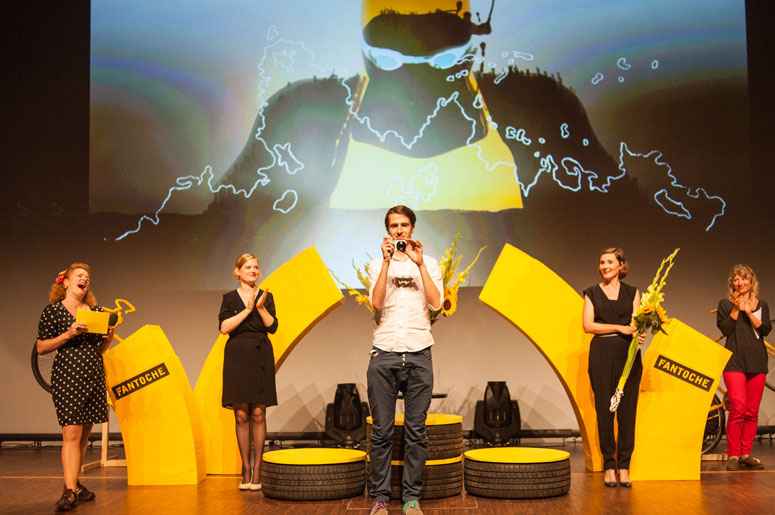 "Félicitations" to the winners of the Tour de Fantoche 2013!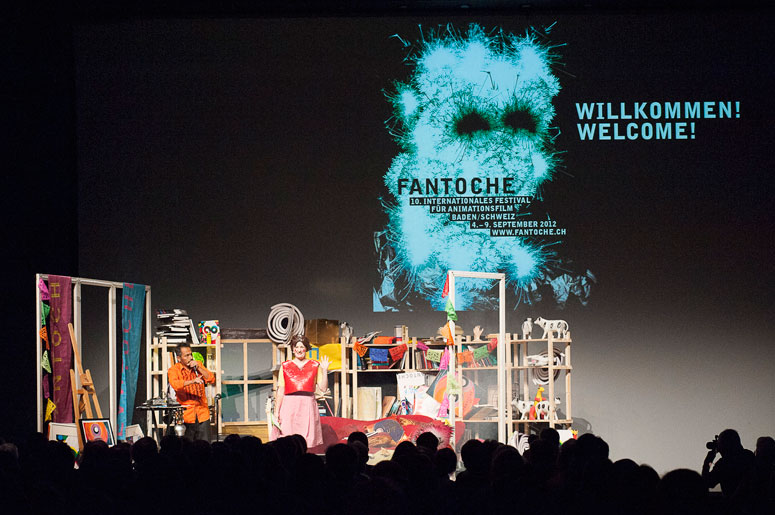 It's showtime at the Fantoche 2012 opening reception!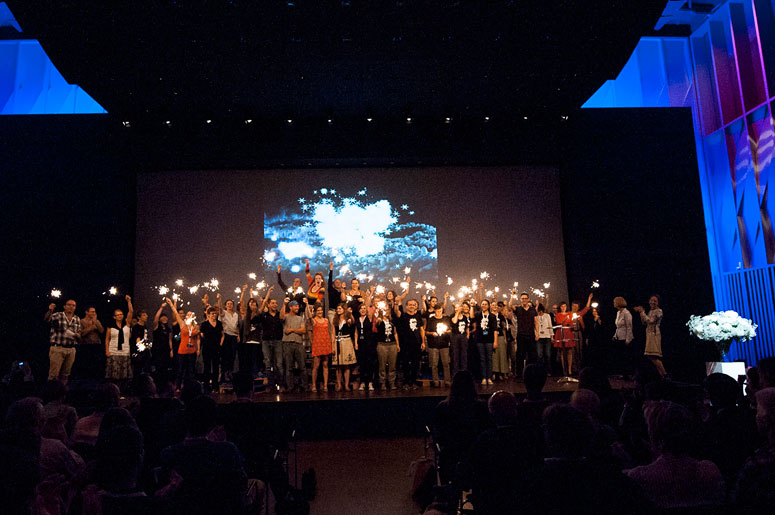 A fireworks display of creativity: The Fantoche anniversary show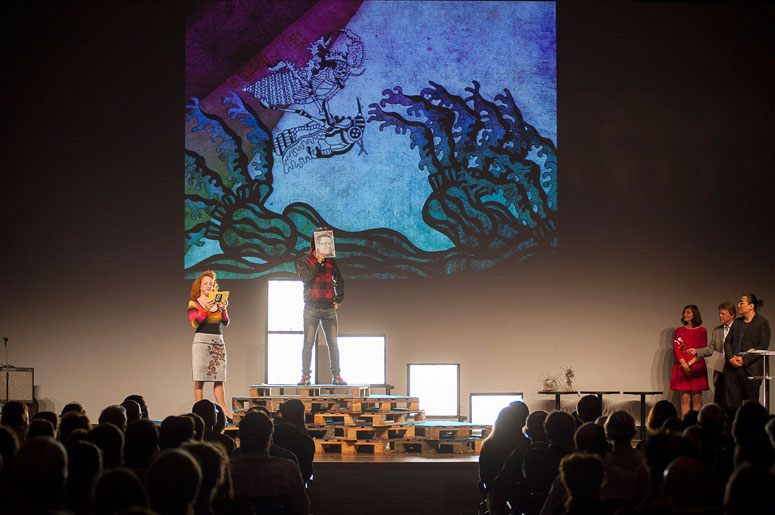 Ideas by the pallet load: The Fantoche 2012 awards ceremony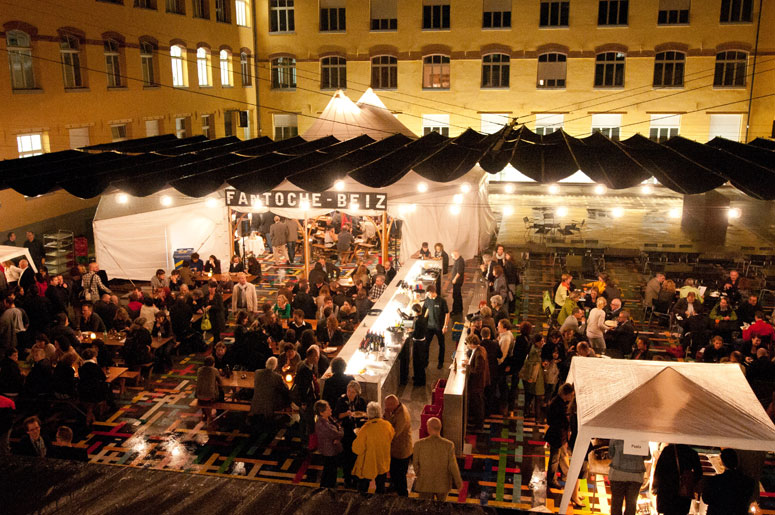 A festive atmosphere prevailed at the Fantoche festival center on the Merker grounds

Fantoche 2011 visitors were given the red (or, rather, pink) carpet treatment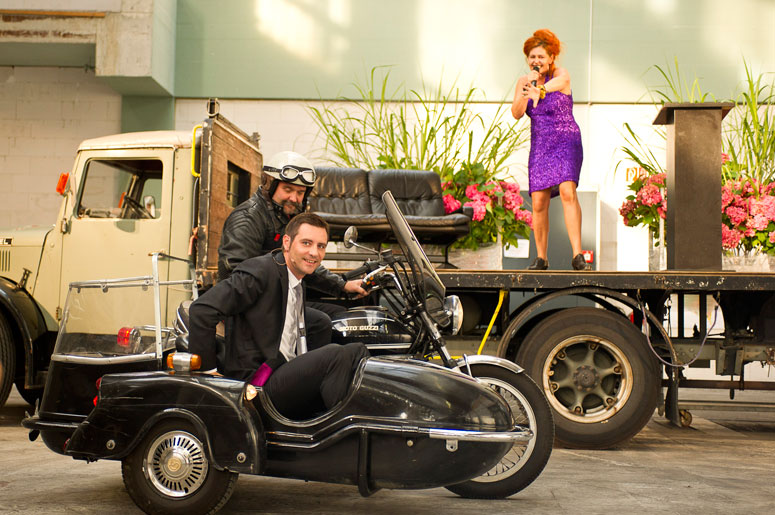 The Fantoche 2011 opening reception went into high gear right away

The Fantoche 2011 opening reception: High-speed entrance of the festival's director

The flowery farewell ceremony for festival director Duscha Kistler

Three ladies and a spaghetti monster: Fantoche 2010 awards ceremony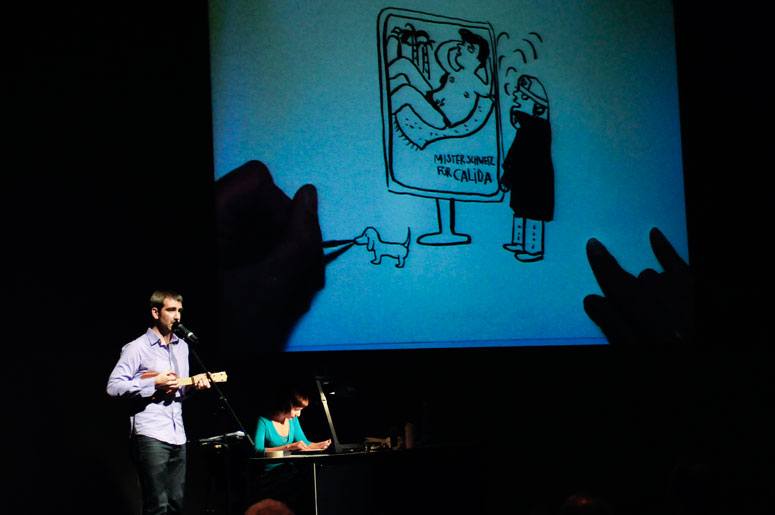 The Concert de dessin featuring Manuel Stahlberger and Kati Rickenbach – one of the highlights of the Fantoche 2009 opening reception