50 Years of Fust
Anniversary Celebration
Client: Dipl. Ing. Fust AG
Job: Concept, planning and staging of event
All Fust employees and their families were invited to the big anniversary party. A gigantic festival village, built on an idyllic, verdant site along the banks of the river Limmat, awaited the guests with a variety of attractions and games for all ages.
The celebration's speakers –Thomas Giger (Fust Managing Director), Joos Sutter (Coop CEO) and the company's founder, Walter Fust – reminisced to their audience about how Fust had become so successful in those first 50 years.
Then, right after an orange cloud of wishes for an equally successful company future had started its ascent into the sunny sky, the birthday cake quickly "met its demise".

The moving memories are just a click away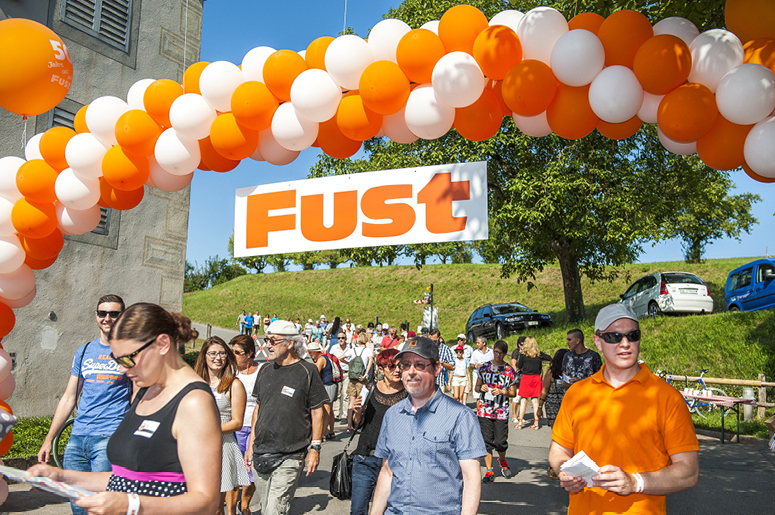 Welcome to the green (and orange) oasis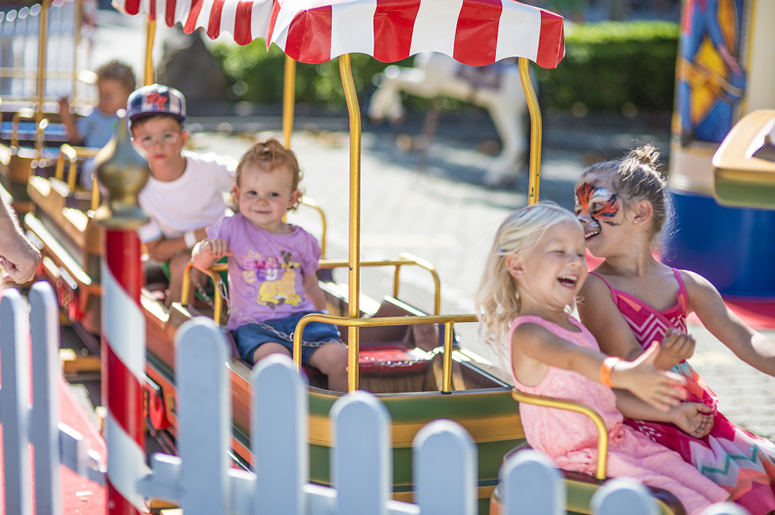 Almost 500 kids had a trainload of fun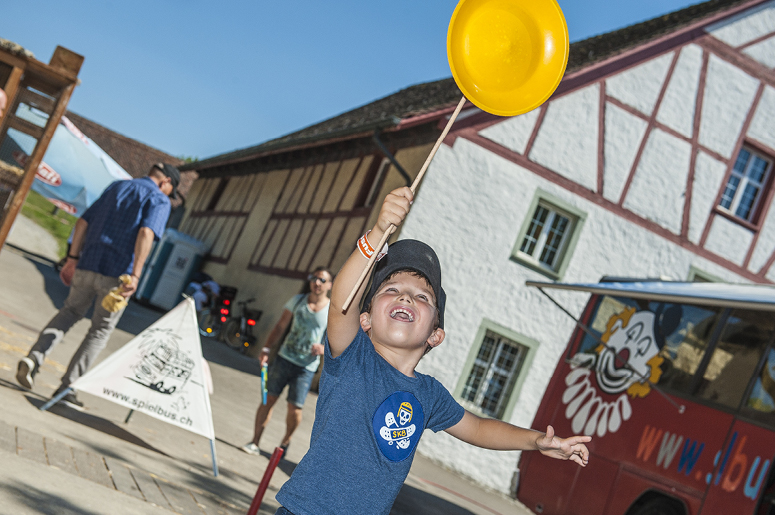 Many workshops meant many stages to show off one's talents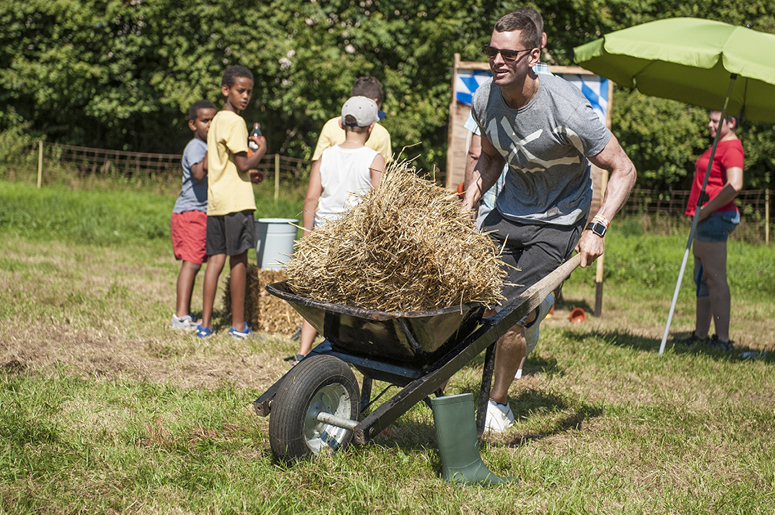 The farmers' games on the pastureland were targeted at the grown-ups and not-so-grown-ups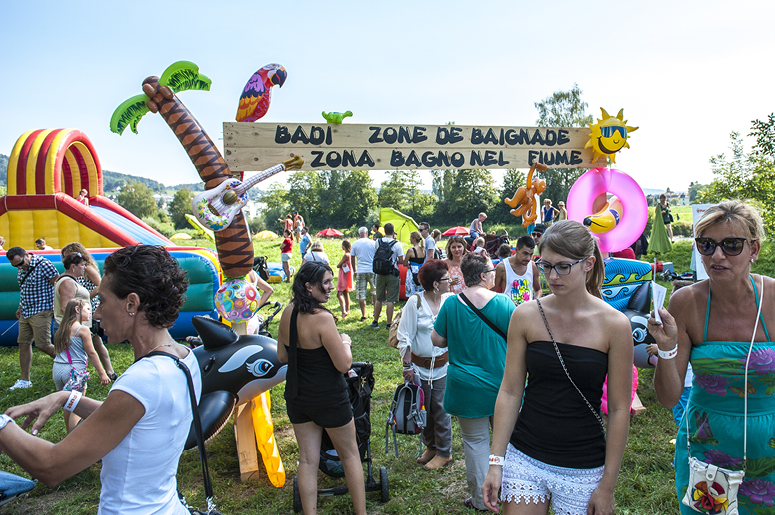 Games, relaxation and adventurous river rides awaited guests at the beach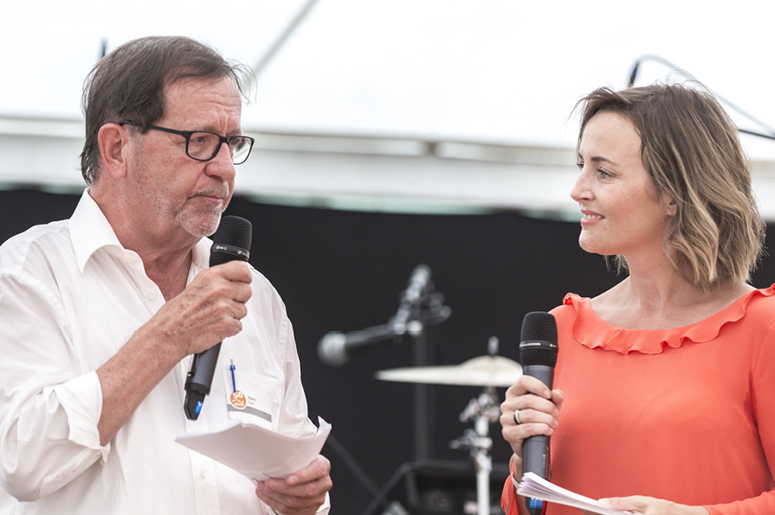 Host Mireille Jaton, coaxing the secrets of success out of Walter Fust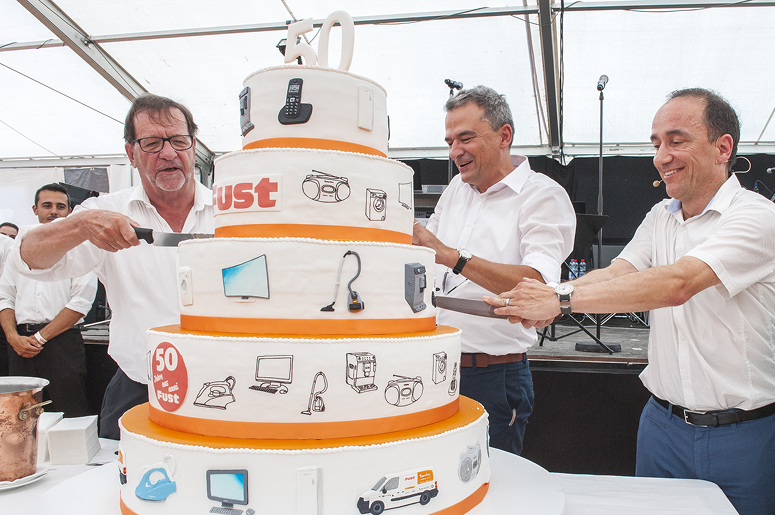 The gigantic Sprüngli cake, still in one piece (but the end is near…)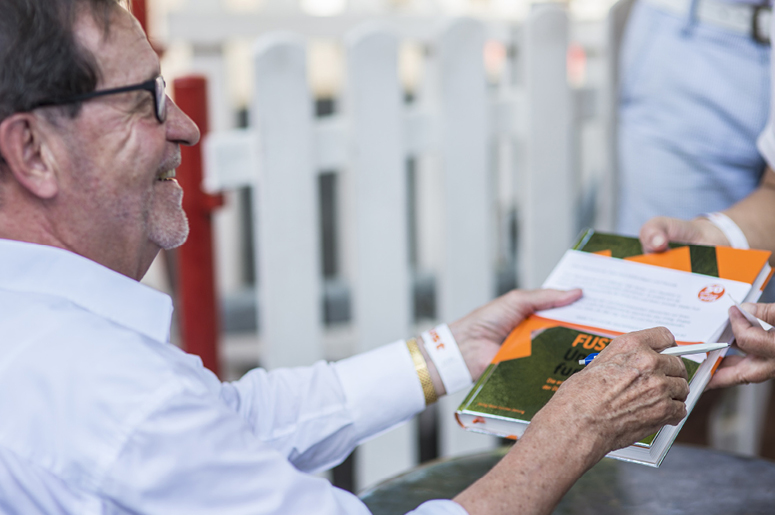 Walter Fust, signing one of many "50 Years of Fust" anniversary books