Art Basel VIP Gala Dinners
VIP Events / Lighting Design
Client: Galerie Hauser & Wirth Zürich
Job: Concept and staging of VIP gala dinner and opening ceremony
Each year on the eve of the Art Basel opening, 200 guests were invited by the Hauser & Wirth art gallery to the renowned Stucki Restaurant in Basel. An event of this caliber naturally required both an outdoor lounge and a dancefloor, as well as lighting that created the right kind of atmosphere and made both the building's yard and the building itself look appropriately dramatic. The delicious "cherry on top" was supplied by celebrated chef Tanja Grandits, Gault Millau Chef of the Year 2006, who delighted the guests with her innovative culinary creations. And Livingmedia, in the background, "artfully" saw to it that the entire event ran without a glitch.
Then we repeated the procedure for the opening reception of HUBERTUS EXHIBITIONS, which we staged at the Cube Restaurant. Following the actual opening reception in the gallery's exhibition rooms, the invited guests of the Hauser & Wirth and Bob van Orsouw art galleries as well as the Migros Museum celebrated their new, temporary location there. Ah, the art of throwing a party!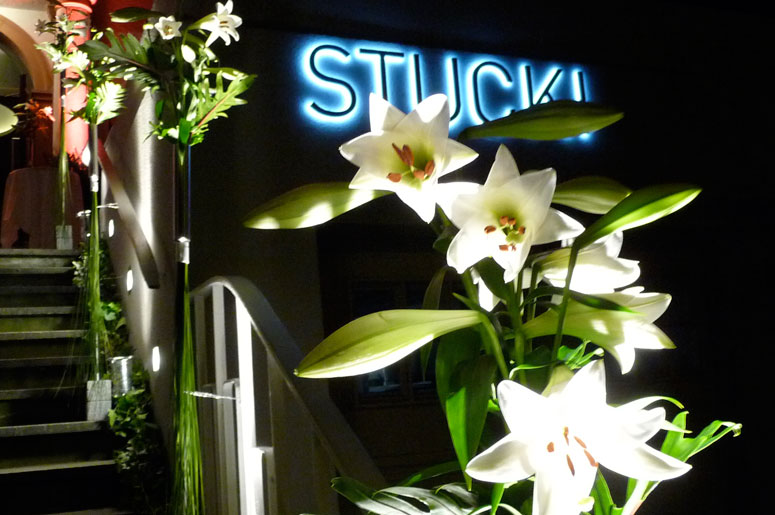 Art and the art of decorating with flowers shared the limelight in Basel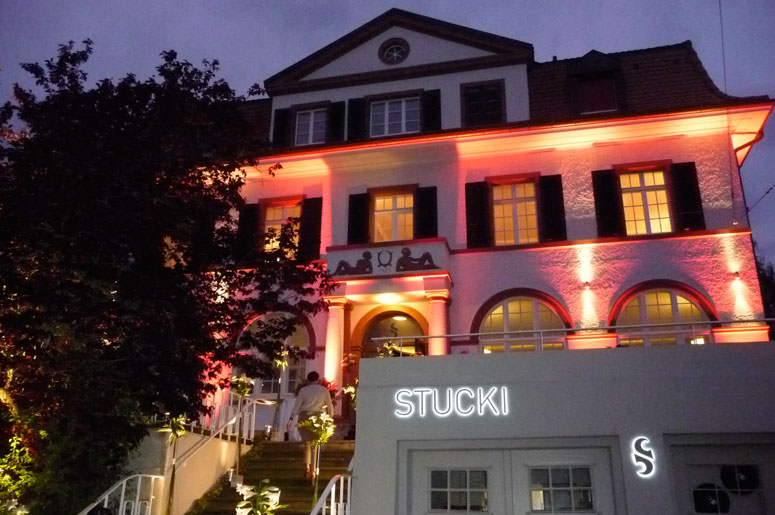 For the sake of art: The Stucki Restaurant in an appropriately dramatic light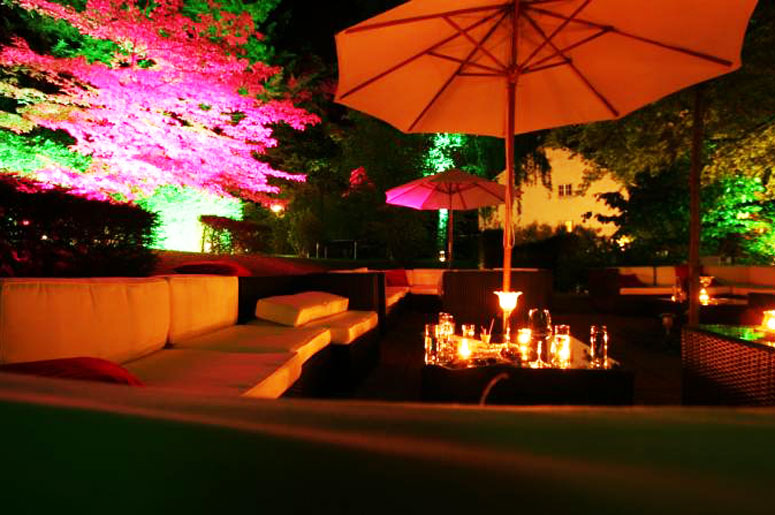 The best place for large Havannas und small talk: The outdoor lounge at the "Stucki"

Impressions from the outdoor party in the yard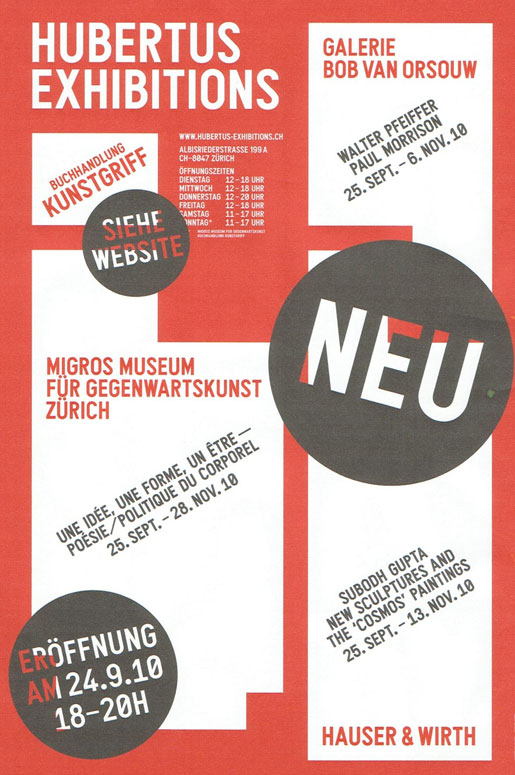 The poster announcing the opening of Hubertus Exhibitions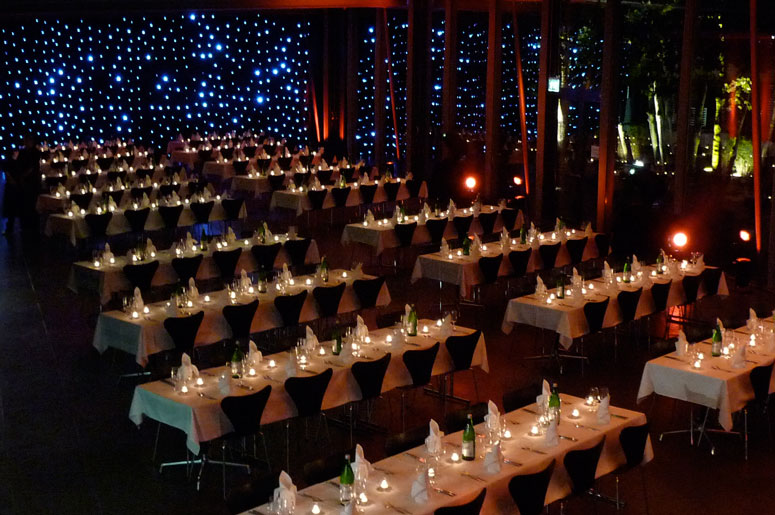 Let there be less light... and let the dinner at the Cube Restaurant begin!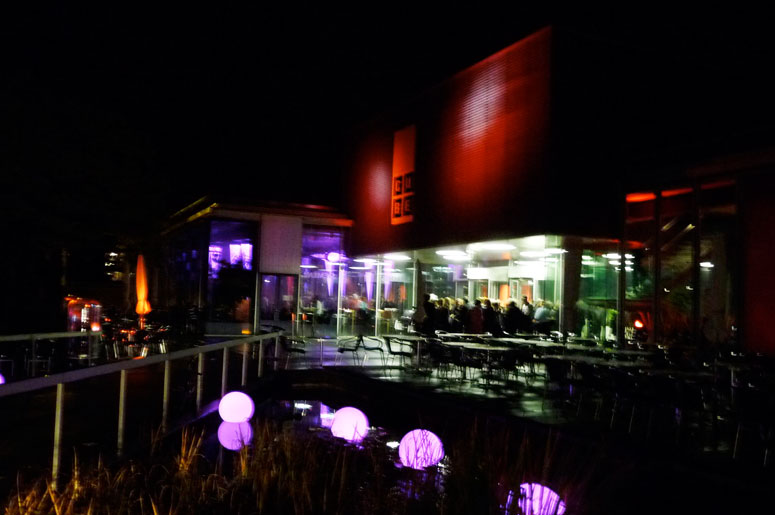 The place where art VIPs go: The Cube Restaurant, attractively illuminated