Anniversary World Tour
"RONAL at 50" Expo
Client: RONAL AG
Job: Concept, planning, staging & logistics
RONAL saw a big, round anniversary heading its way. To celebrate its 50-year success story, the global alloy wheel manufacturer hired Livingmedia to put an impressive, informative and entertaining "Anniversary World Tour" on the road that appealed to the eyes, ears and more. At each of the Tour's venues, five cars, each representing one of the company's five decades, each placed in its own separate pavilion, and each fitted with RONAL wheels appropriate to its era, formed the centerpiece.


To get matters rolling, several more or less physically demanding and interactive games, all driving or wheel-themed, were set up to keep the Tour's guests entertained.


And, to demonstrate that auto-mobility as defined by RONAL and environmentally responsible actions needn't be mutually exclusive, interested visitors were directed to the PLANBLUE tent to learn more about the RONAL GROUP's sustainability concept.


The "Anniversary World Tour"'s many exciting highlights had to include, of course, the "Top Gear"-style arrival of RONAL CEO Yvo Schnarrenberger during the show's welcome reception.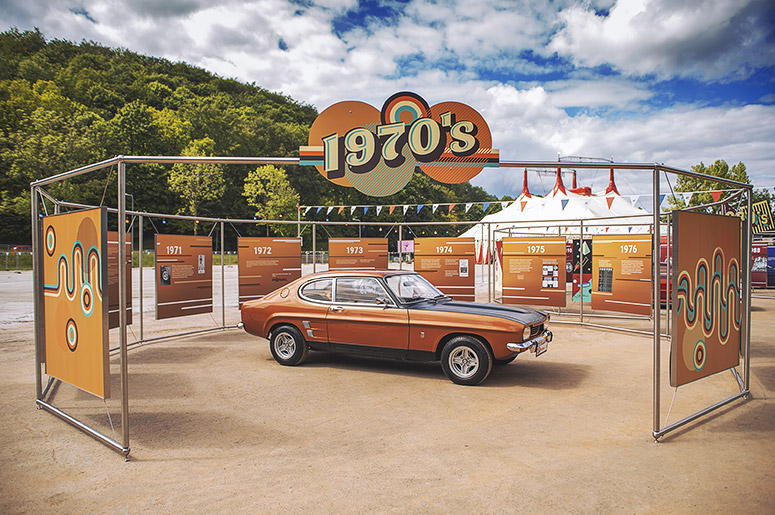 A sporty classic from RONAL's first decade (wheels included): the Ford Capri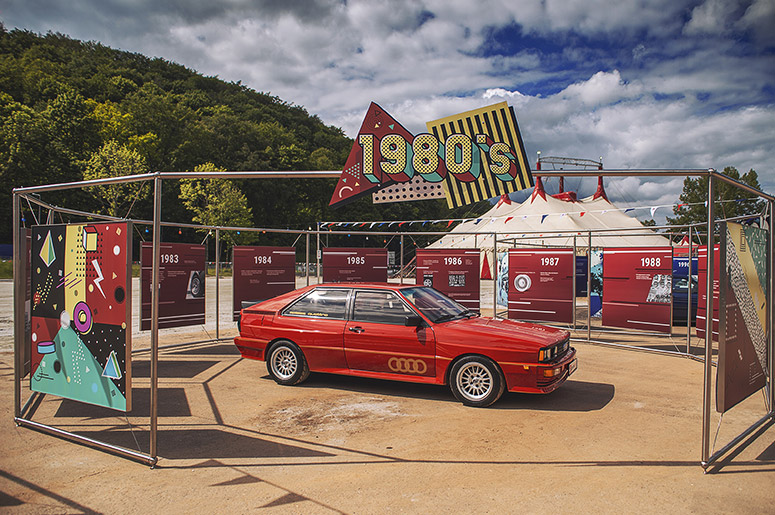 The Audi Quattro, an all-wheel drive rallye legend, represented RONAL's 80s

The V8-powered BMW Alpina B8 convertible (only 23 were ever built) – a worthy representative of the 90s

The Mercedes-AMG C63 made it clear why the shooting brake was the "it" car of the Noughties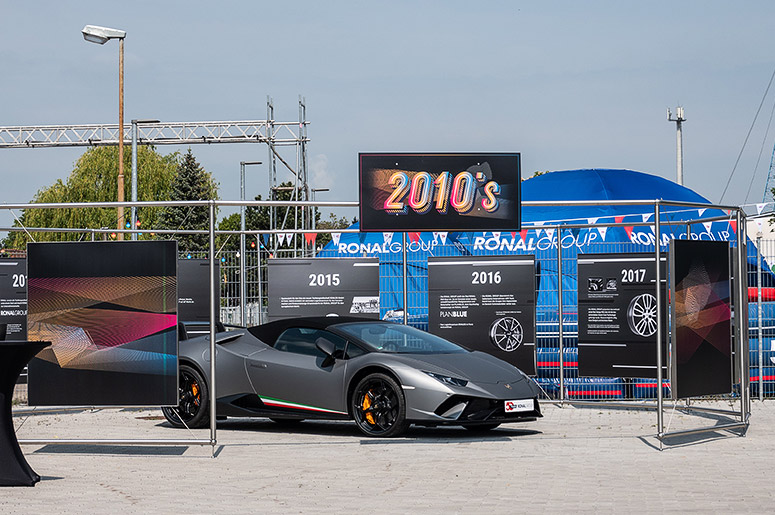 It was behind the wheel of a Lamborghini Huracan Performante, no less, that RONAL CEO Yvo Schnarrenberger spectacularly arrived in the current decade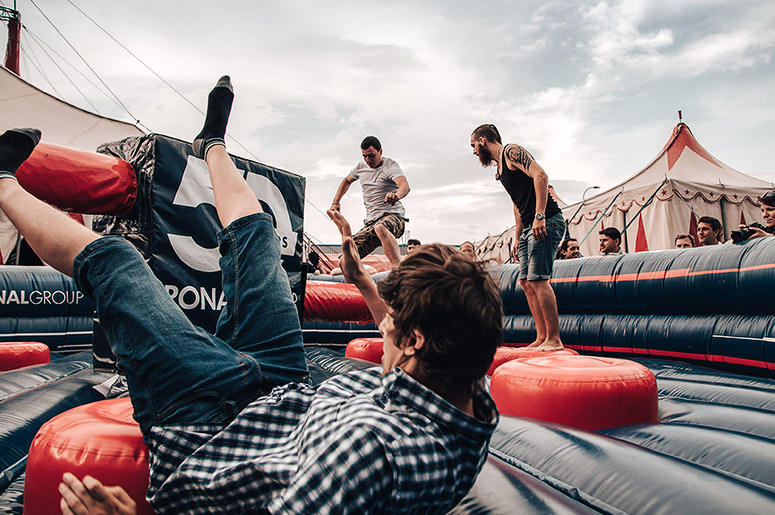 Of course, the "Anniversary World Tour" games, too, were wheel-themed – the "Meltdown-Wheel", for example, provided its riders with exactly that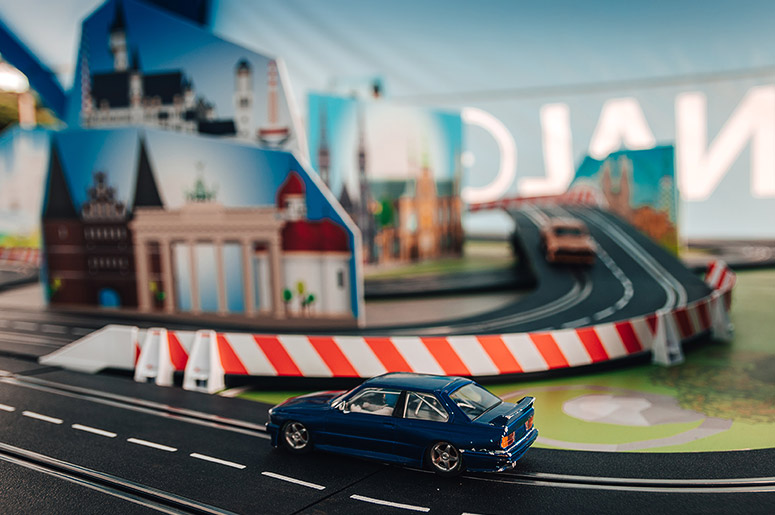 Fast wheels aren't a matter of size – at the Carrera World Race slot car table, guests could fight their duels without any real pileups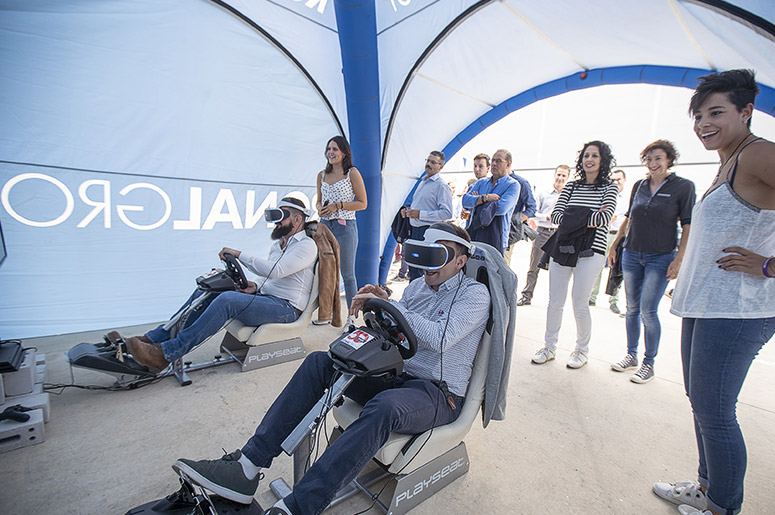 Adrenaline for starters: The VR-Race, if only simulated, turned out to be quite exciting for all players nonetheless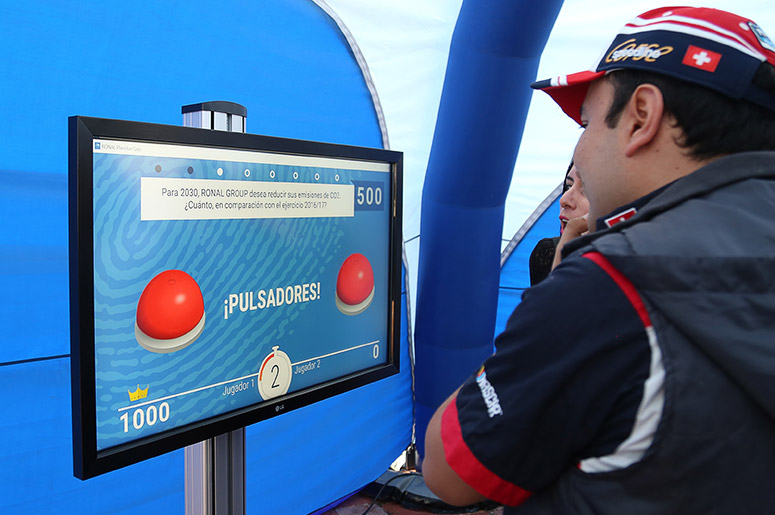 Rolling environmentally: RONAL's sustainability quiz taught everyone what counts and where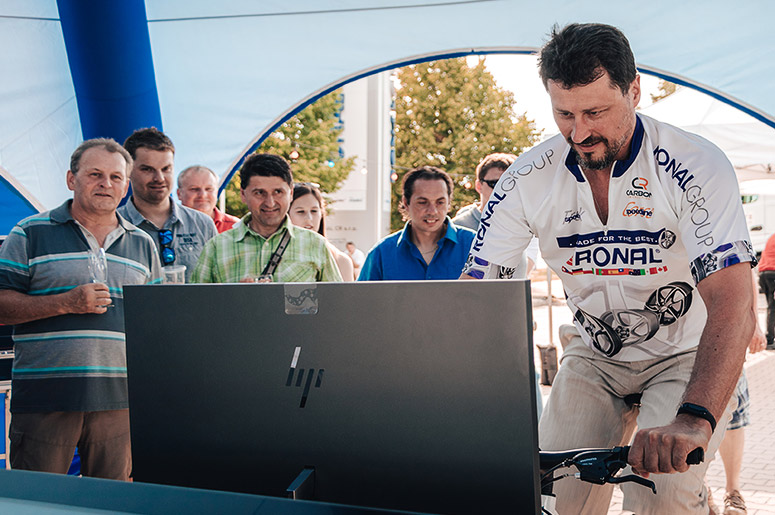 Earning your place at the buffet: It was at the Bike2Ronal Game that ambitious event visitors could get a real workout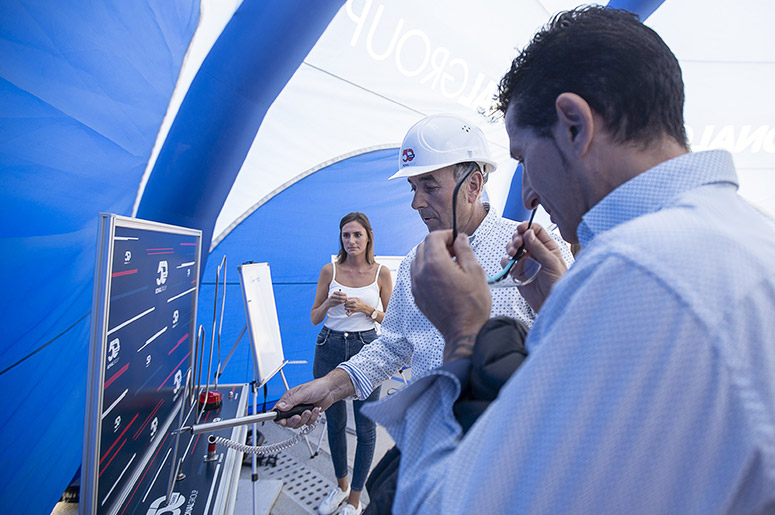 Don't touch! Mastering the Hot Wire relay required a great deal of manual dexterity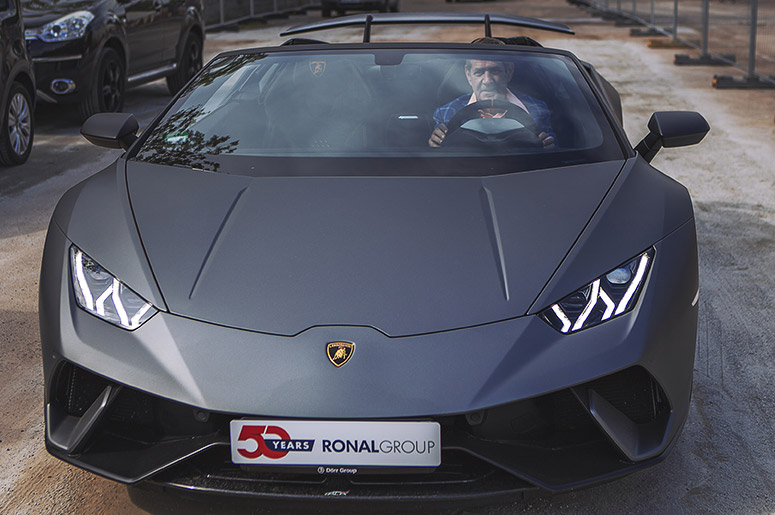 That's how many of RONAL's guests would have loved to arrive – alas, the pleasure was the CEO's alone…