Siemens mobile X Lake Jump
Live Communikation / Product Launch / Sports Event / VIP Gala
Client: Siemens mobile
Job: Concept, planning and staging of product launch and events
To celebrate the launch of their latest outdoor mobile phone M 65, Siemens called Livingmedia and ordered an X Lake Jump Contest, set to take place during Zurich's Züri-Fäscht festival. At the event, the world's leading mountain bike and BMX pros were to compete against each other in the diciplines of "Best Trick" and "High Jump".
The event also included a Siemens mobile Village on the lakeshore, a safe vantage point from which the guests could thrill at the risky jumps while enjoying the lounge and participating in a sweepstakes at the info booth; furthermore, those especially courageous among the guests could sign up for a "Public Jump" here.
Lastly, to put the cherry on top, the VIP guests were regaled with a special show and invited to a gala event at Zurich's Kongresshaus after the outdoor X Lake Jump.

That's the ticket! Guests had to present this invitation to make the jump to the VIP event

The Siemens mobile Village and, in safe distance behind it, the X Lake Jump ramp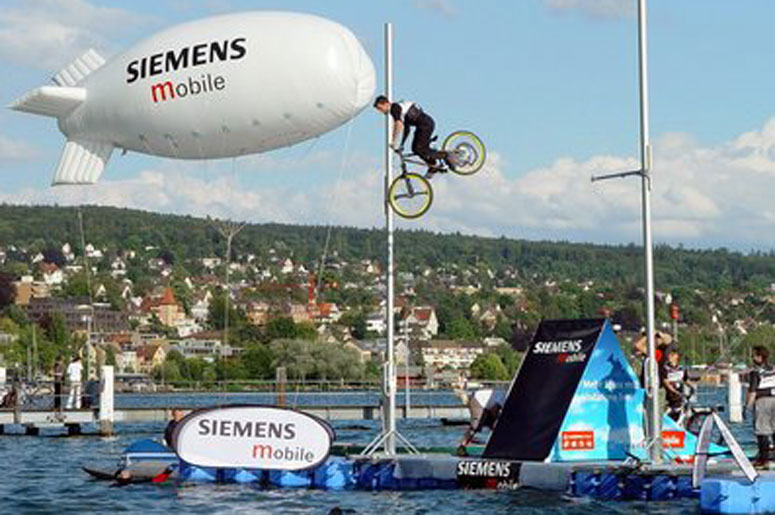 Siemens had indeed selected a very mobile discipline for their event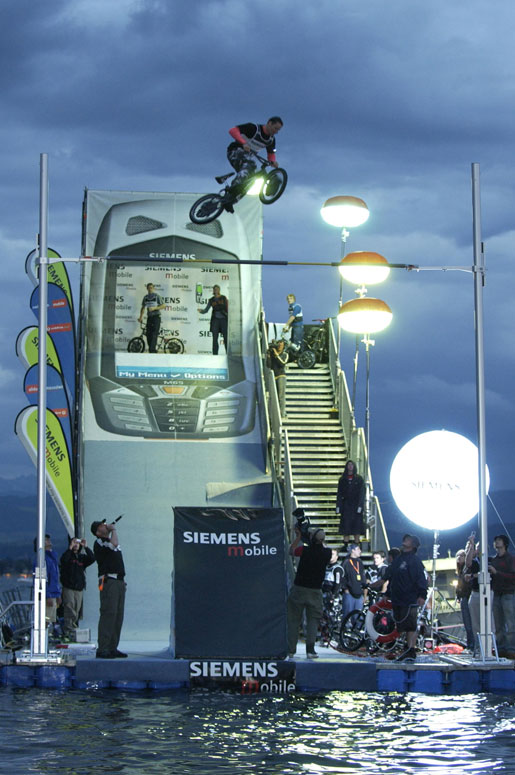 No way to treat a mobile phone: The High Jump Contest in full swing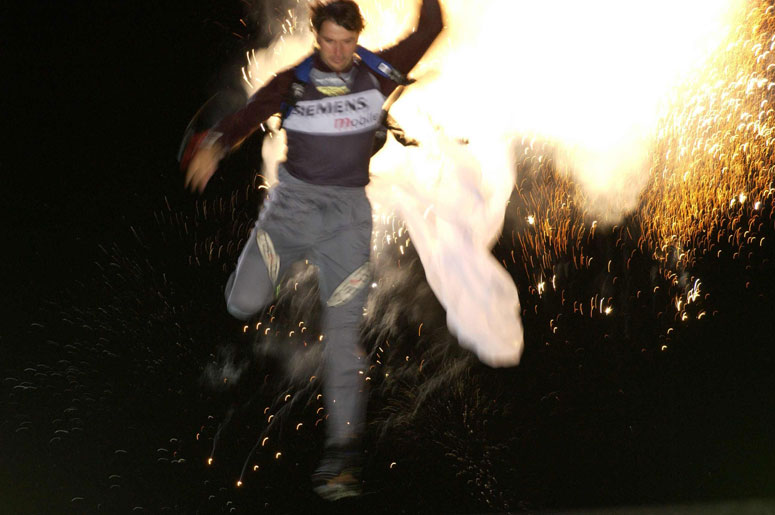 Kids, don't try this at home: Good thing the Fireball Jump took place on the lake